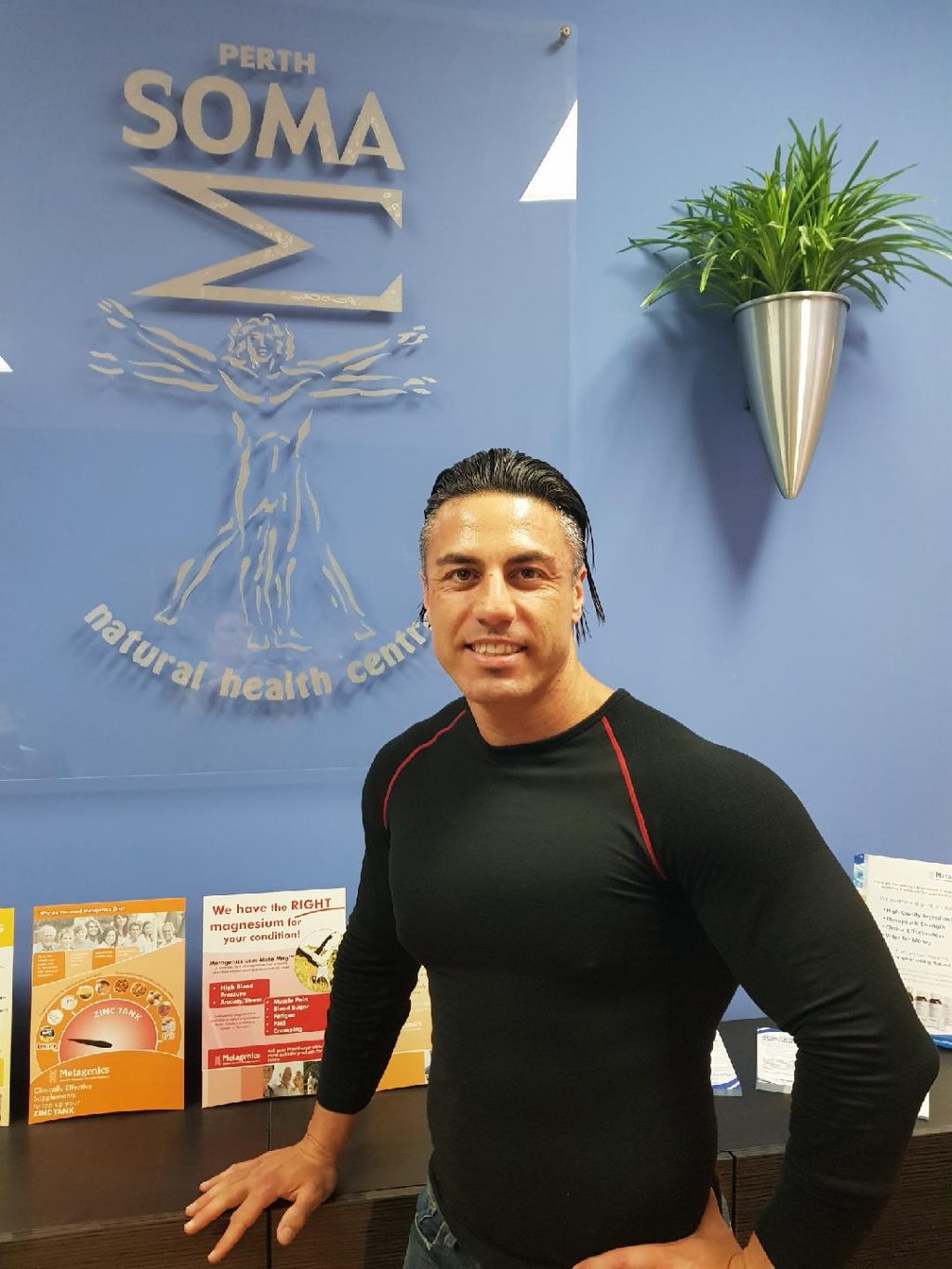 Suite 6, Dr7 Medical Centre, 162 Wanneroo Road, Yokine, Western Australia, Australia
162 Wanneroo Road
Yokine
Western Australia
6060
AU
Say hello to Sean
Hi,  My name is Sean Tsapazi from  'Perth Soma Natural Health Centre', with over 18 years of experience in the natural health industry as a naturopath and personal trainer I ensure my patients receive a high quality, professional service.
My goal is to provide natural, meaningful, long-term results using Biological Impedance Analysis (BIA) as a tool in creating custom programs for maximum results.
I specialize in the following;
FAT LOSS
ANTI AGING
BACK, NECK & SHOULDER PAIN
VITALITY, LONGEVITY & HEALTHY AGEING
How can we help you achieve optimal health and wellbeing?
Sean Tsapazi is one of a select group of Healthcare Professionals who have received extensive training in maximising healthy ageing and improving vitality, making them ideally suited to help you achieve your goals. Your Practitioner uses a scientifically validated test known as Biological Impedance Analysis (BIA), which assists them to design a program specifically for your needs. Nutritional supplements, exercise recommendations, and dietary advice will be provided, giving your body the building blocks for maximum health and energy.
What is Bioimpedance Analysis (BIA)?
BIA is a science that was originally developed for monitoring patients after surgery in a hospital setting. Your Practitioner will connect leads to your hands and feet and pass a low voltage electrical current through your body. This is safe and painless and provides your Practitioner with insight into aspects of your health such as how much fat and muscle that you have in your body. BIA can also help your Practitioner to monitor your cellular health and energy levels.
QUALIFICATIONS/CREDENTIALS
B. Nat.

Ad. Dip. App. Sc.

Fellow Member of the Australian Natural Therapist Association

Registered Practitioner ANRANT

Registered Practitioner CMPAC